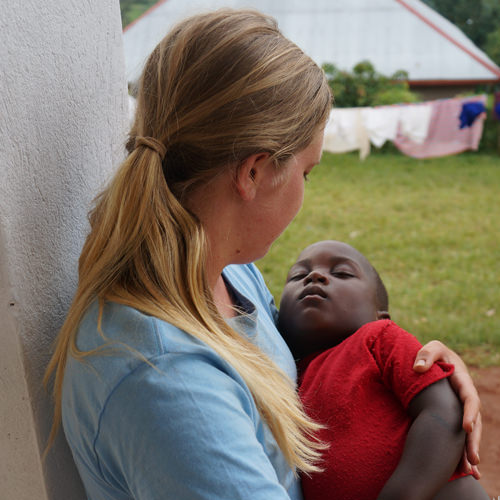 Each year we entertain proposals from our partners in Uganda, Bringing Hope to the Family and African Church Empowerment Ministries. We work with our Ugandan friends to develop proposals that empower Ugandans, avoiding unhealthy dependency and encouraging them to invest their time and financial or resources, however modest, in partnering with us.
For example, in Koreng we witnessed a truly joint effort between Embrace Uganda and the surrounding community to provide adequate teacher housing, housing which thus far had been mere thatched grass huts. Embrace Uganda donated the materials for the roofs of the homes, while the community donated bricks, sand, and other building materials. In an example of servanthood, the head master at the school did not move into the newly constructed houses. He and his family opted to stay in the grass thatched house while allowing some of the teachers of the school to move into the new establishments.
While some needs arise suddenly, most require some deliberate consideration. We do not want to do harm while sincerely trying to help but want to help in a way that will maximize our investment and empower the people we are helping. Your donations in this area give us the flexibility we often need to support a variety of proposals as well as urgent needs.